Payzant Real Estate
16 Penny Lane
Plymouth, MA 02360
Email: Kpnplym@aol.com
Phone: 508-747-5900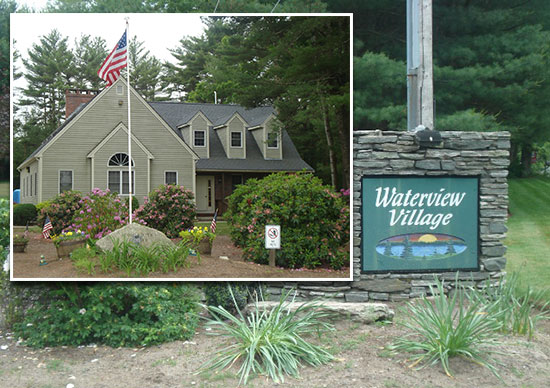 Welcome to Waterview Village, Carver, MA
One of the area's Finest and Most Affordable over 55 Community.
Offering a variety of homes in different styles and different price ranges.
A Balboni Owned and Operated Park.
Please call for details!
Look forward to meeting you, provide yourself the Opportunity to Discover the Difference!
Please don't hesitate to contact us for any of your real estate needs. We will always be available to help you buy or sell homes in Plymouth, Carver, Kingston, Bourne, Plympton, and the surrounding Boston South Shore area.